Luminosity masks are only one feature of the TK7 panel. There are also lots of buttons and actions to speed the creative workflow. Sean Bagshaw recently posted a TK Quick Tip video on one of the actions: Frequency Separation. While this technique has its origins in fashion and portrait photography, Sean shows how it can also be applied to nature and other photographic situations.
Frequency separation literally separates the image into two layers. One layer contains the color information (low-frequency) and the other the texture information (high-frequency). Once separated, these two component can be dealt with independently. Image cleanup is the main application for this technique and is especially useful when standard methods−like the clone stamp, patch, and healing brush tools−aren't doing a great job.
Sun flare, human or animal tracks, and certain out-of-place elements in the image are situations where frequency separation is especially useful. The Frequency Separation action is found in the "TK►" button menu on the Combo and Cx modules of the TK7 panel.

There are two important points to keep in mind when using the action.
1) The action stops to let the user enter a blur radius. A good choice for touching up color is the default 10-pixels value. For fixing texture issues, increase the blur radius so that it blurs out the unwanted texture or feature.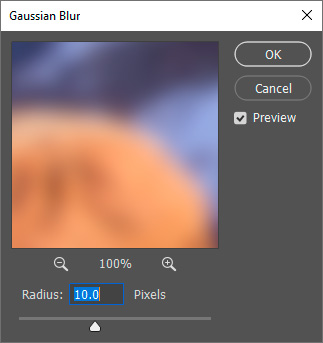 2) Once the new layers are generated, the Clone Stamp tool is commonly used in the cleanup/repair process. It's very important to set the tool's "Sample" option to "Current Layer" in order to confine the needed cloning to just one of the frequency separation layers.

Sean shows you how to do all this in the video below. I'm sure you'll find it useful.
Be sure to subscribe to Sean's YouTube channel for more great tips on photography and post-processing including those listed below.
Frequency separation
Mask-the-Rapid-Mask modification
"My Channels" masks
Infinity color masks
Linked vs. unlinked smart objects
Three ways to use Levels and Curves
Reusing saved luminosity masks
Developing a quality night sky
Split toning
Cloud sculpting
Exposure blending